Regular price

$9.99

Sale price

$7.99

Unit price

per

Sale

Sold out

Ships by December 10th. Free Shipping over $10!

Clotting Agent Stops The Bleed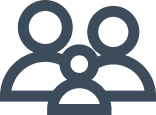 Suitable For All Ages

Stops Nosebleed Fast
OR
Nampons™ are the safe and effective way to stop nosebleeds fast.
Nosebleeds happen anytime, anywhere.  While typically not serious, they are often embarrassing and force you to put your life on hold, wherever you are. Nampons™ stop nosebleeds fast so you can enjoy your day with minimal hassle or worry.  
Use the solution trusted by hospitals, doctors, and first responders for over a decade, now available over the counter (OTC).
Features
Small and discreet (1.75" x 0.5" x 0.08")
Coated with clotting agent to stop the bleed
Gently expands to provide pressure from the inside

Non-stick, painless removal without reopening clot
Hypoallergenic
Odorless and tasteless

Can be trimmed for children or smaller noses
Does your first aid kit have Nampons?  
Be prepared. Nosebleeds need Nampons™.
Clotting Agent

Nampons are impregnated with micro-oxidized cellulose, a hypoallergenic clotting agent used since the 1950s for mild to moderate bleeds.
Ingredients

Sodium salt of oxidized cellulose(active), PVA sponge, polyethylene glycol and a surfactant.
Expiration

Nampons™ will remain sterile and effective for three years. The expiration date is clearly marked on every box and product.
Suitable for kids and adults

Nampons are suitable for children as young as four, adults and seniors.

To use on smaller noses, simply trim the Nampons™ to size for a comfortable fit.
Dimensions

Nampons™ are designed to be small and discreet so you can keep at home, in the car and in the office to always be prepared.

A single Nampon™ is only 1.75" x 0.5" and is roughly as thick as a stick of chewing gum.
How to Use

Insert gently into the affected nostril. Trim if needed for smaller noses.
Apply gentle pressure until the bleed stops. The Nampon™ will expand on contact and deliver the clotting agent to stop the bleed.
Remove carefully when the bleeding stops and repeat if necessary.

If the bleed lasts more than 15 minutes, please seek medical attention
FSA & HSA Eligible

Nampons™ may be purchased with your FSA or HSA health care account.
Guarantee

We understand that the idea of a solution created just for nosebleeds is new for consumers.  We know that after you try Nampons™, you'll never use a tissue for a nosebleed again!  However, if you are not 100% satisfied we'll give you your money back.  
Share
View full details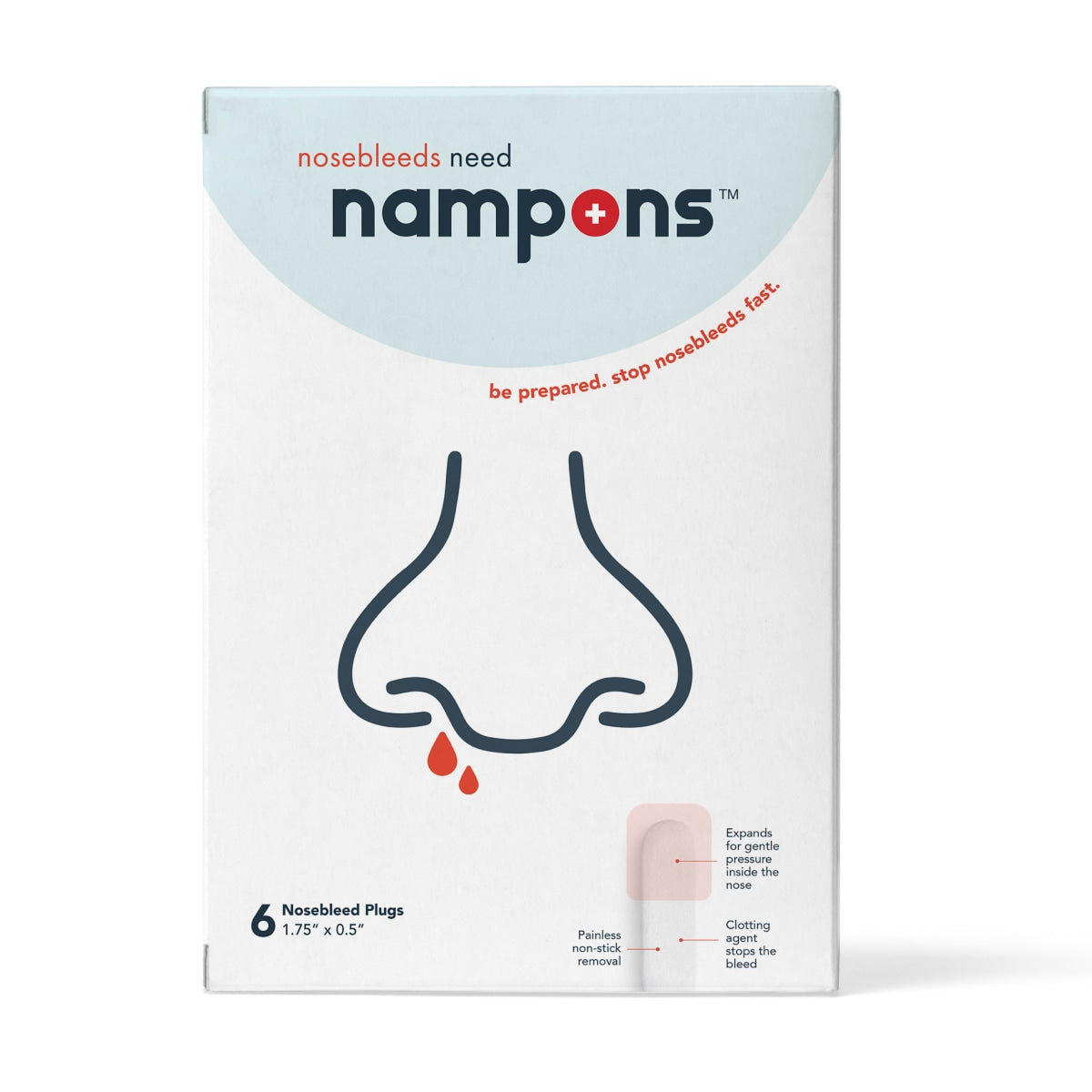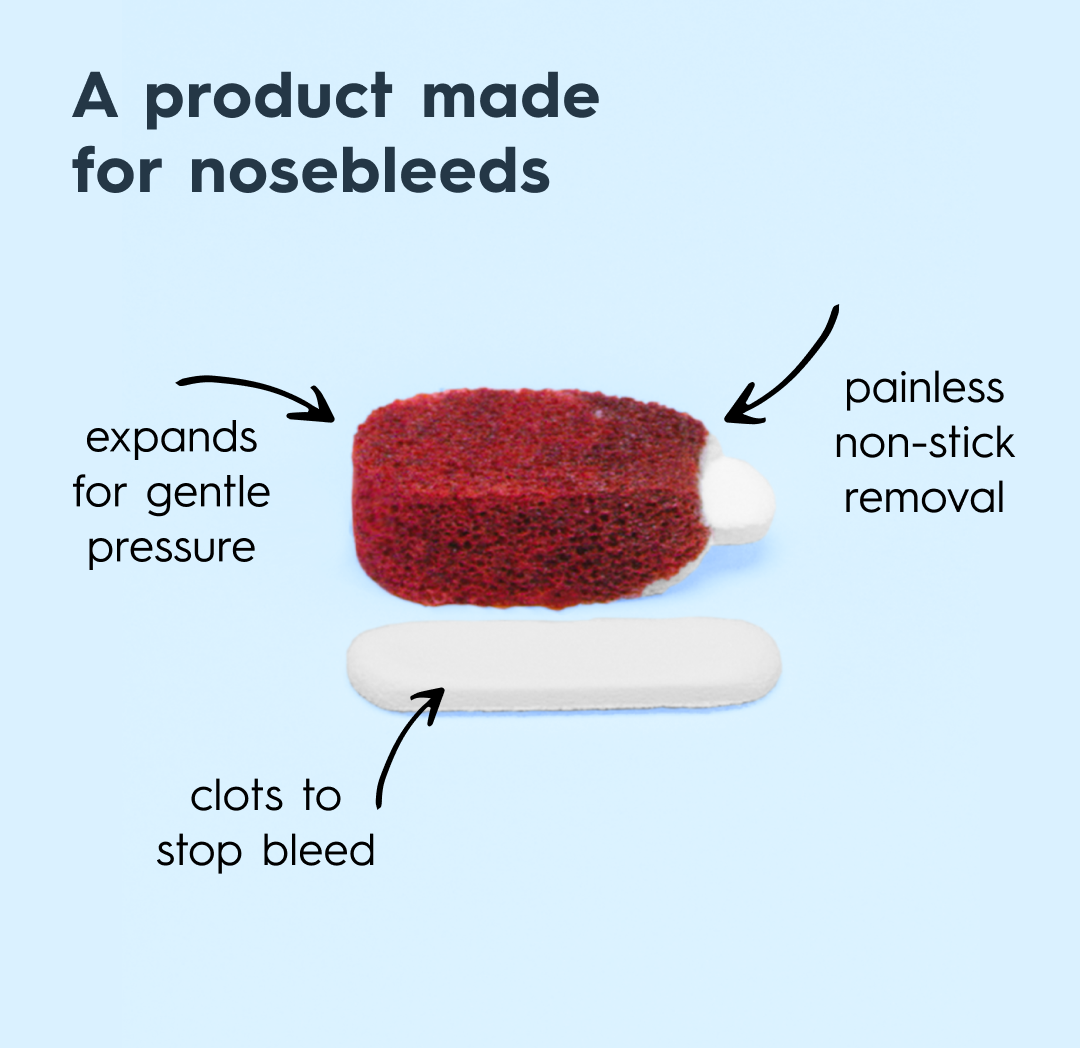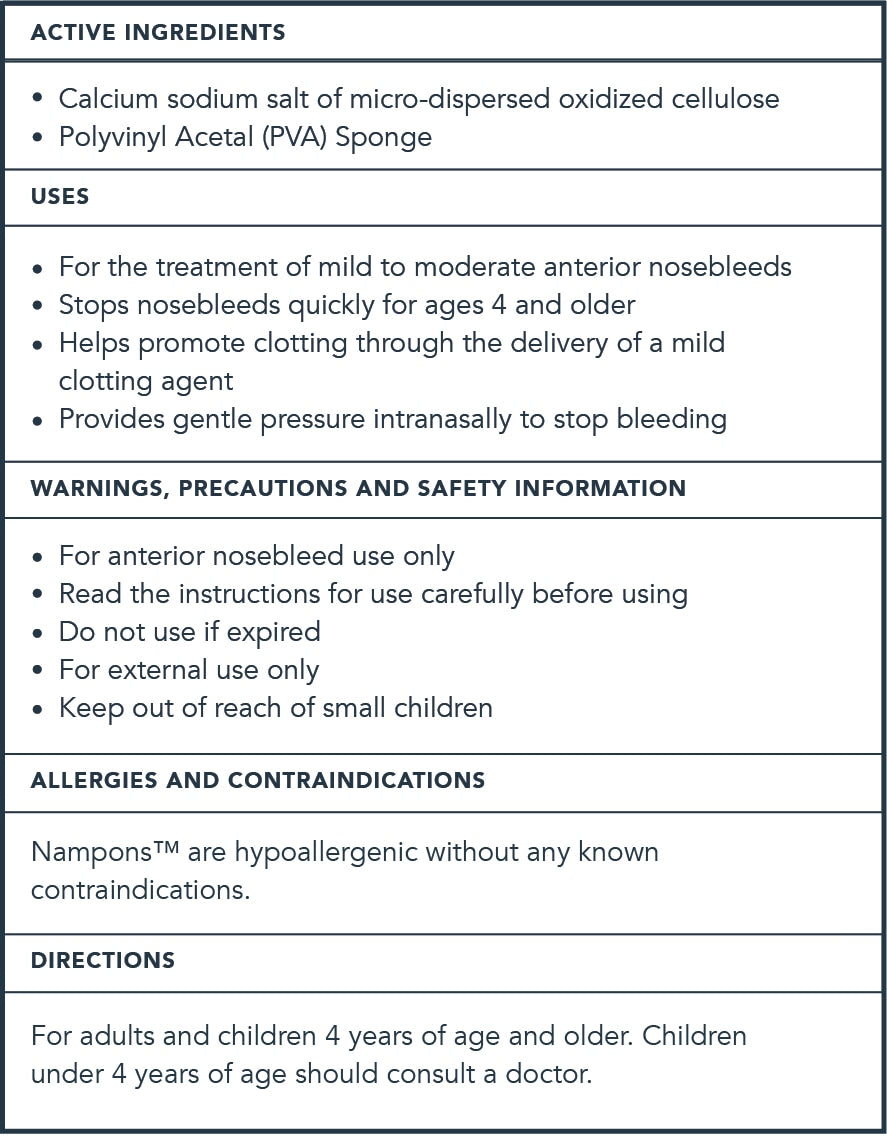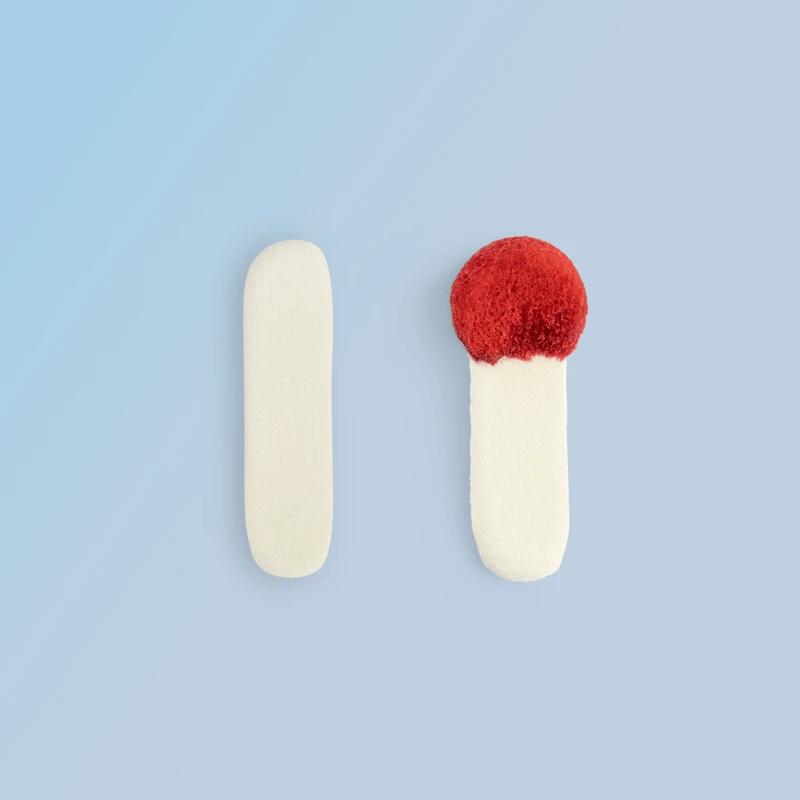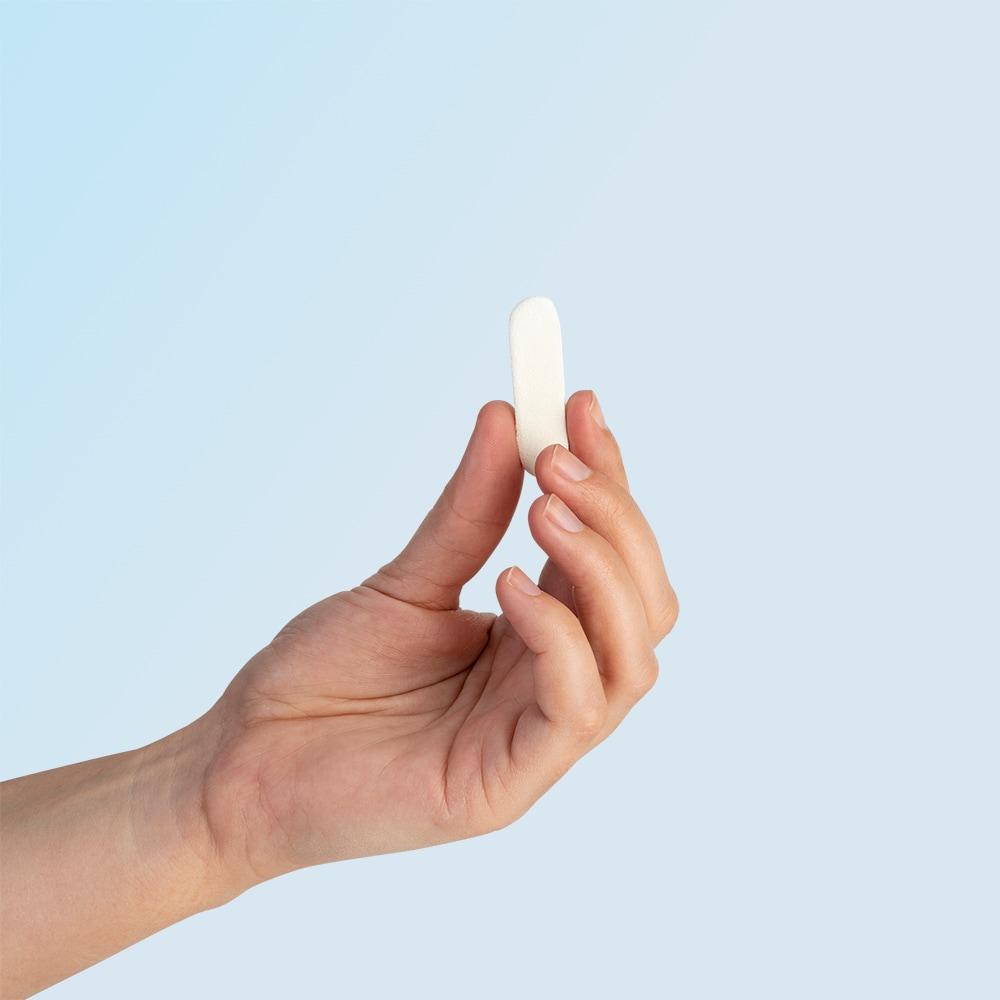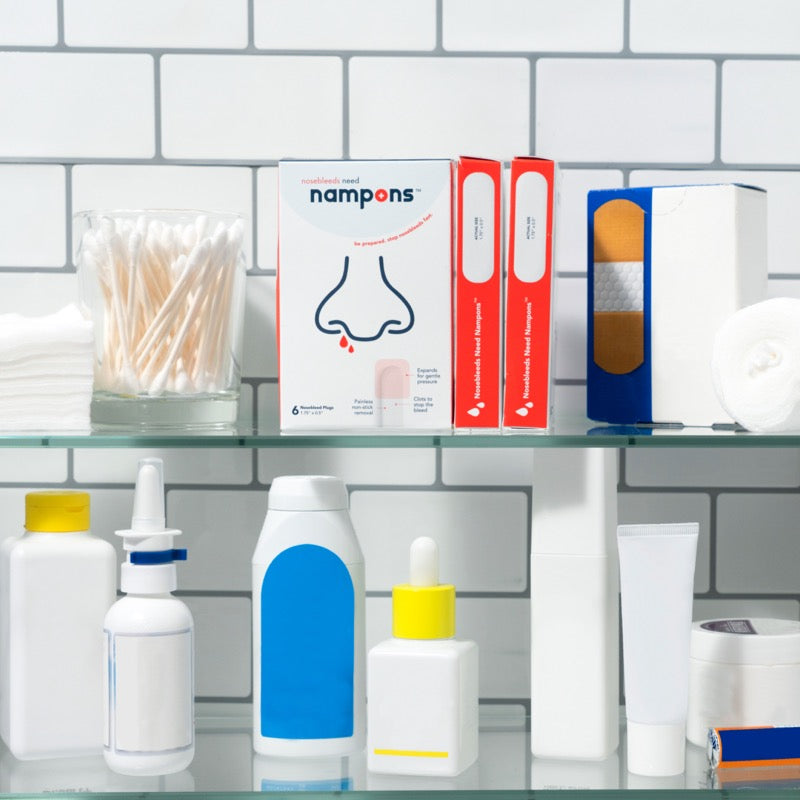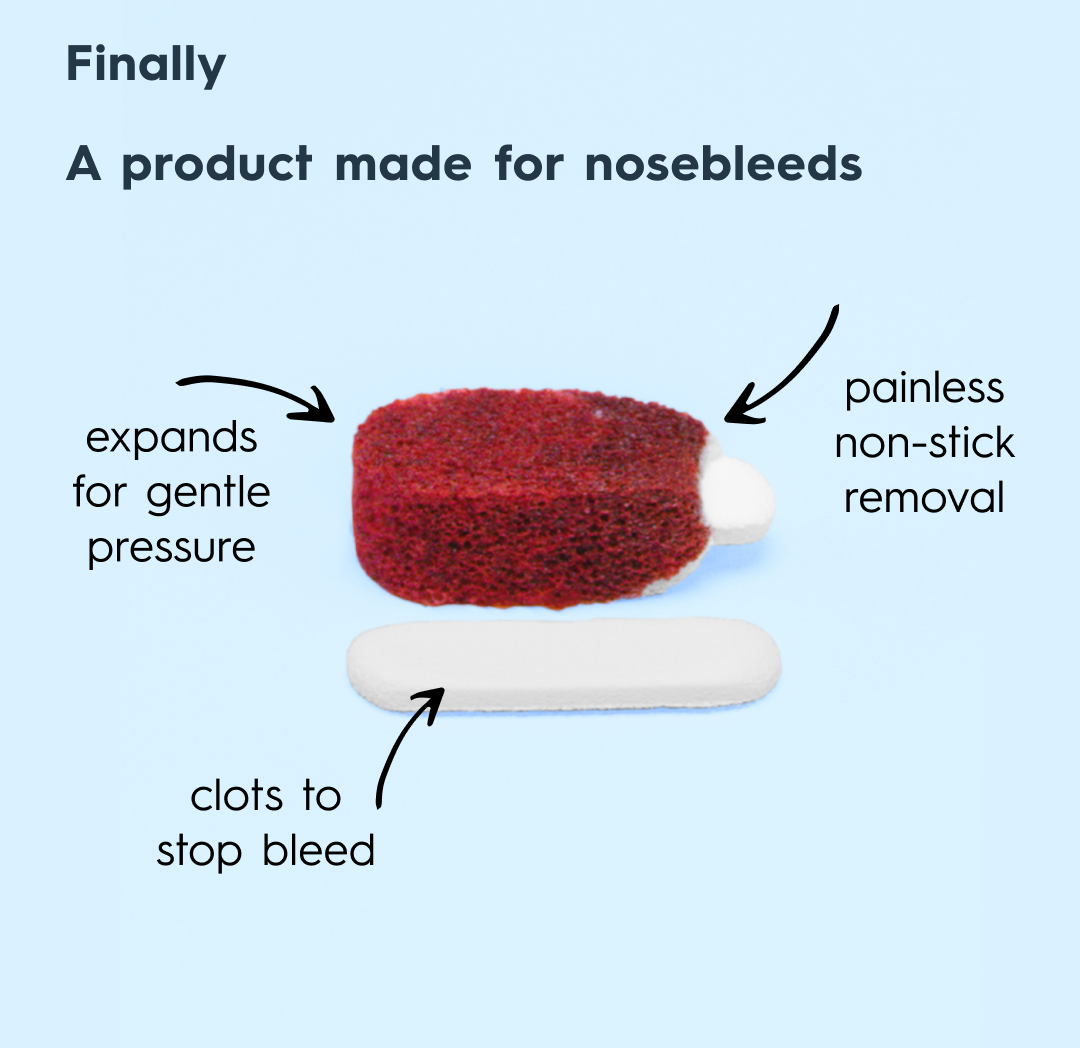 Battle Tested. Doctor Approved.
Stop nosebleeds quickly and safely. Nampons are used to treat mild to moderate nosebleeds in children, allergy sufferers, adults, those with bleeding disorders such as HHT, athletes, and seniors. Nampons have been used by hospitals, doctors, and first-responders for over a decade and are now available over the counter (OTC).
Kids need Nampons™

Nosebleeds are most common in kids and teens. If they're active (or pick their nose), count on them getting a nosebleed. Help them deal with a nosebleed quickly and bravely. Kids need Nampons™.

Athletes need Nampons™

If you're an athlete, the chance of getting a nosebleed comes with the territory. They can stop stop a game or sideline you from playing. Next time you play, be prepared. Athletes need Nampons™.

Allergy Sufferers need Nampons™

Allergies and and the medication to prevent allergies both dry out the nose, which lead to more nosebleeds. One hard sneeze and nosebleed. Be prepared this allergy season with Nampons™.

Seniors Need Nampons

As you age, the skin around your nose becomes thinner and more sensitive, leading to random nosebleeds. They can happen anytime, anywhere and become serious if not treated quickly. Seniors need Nampons™.
Amazing Product!
My father has leukemia and suffer from very bad nosebleeds that can last up to 48 hours. This product is a life saver. Thank you so much.
terrific product and a Godsend for those with nosebleeds
Nampons have actually made my life considerably easier. How many products do that for the purchaser? As someone who suffers from an incredible number of nosebleeds due to a genetic bleeding disorder, these are indespensible. They are easy to keep nearby and/or carry with you and very effective at stopping bleeds without drugs or packing of the nose. At times, they can be cut in half if it's not a serious bleed. And while initially they are flat and slightly hard, once in the nose they absorb the blood and become a sponge like mateial and so can be removed without restarting another bleed. Honestly you can't go wrong buying these. By all means do so -- you won't regret it!
10/10!
10/10! Our patients love nampons, theyre the perfect solution! Quick, easy, and effective. Highly reccomened.
Haven't had to use yet. Thanks!
Like magic!
I bought my first Nampons 2 weeks ago and I have yet to have an epistaxis episode! :-)
Better than anticipated!! :-)
These things are awesome, and they really work well. I have to add though, I am not very happy with the price.
Sure, I get that there is no one else making anything like this, but the materials that are used to make this product are not very expensive.
I have worked in manufacturing for 30+ years and I know what materials cost.
This is a good example of a product that could really sell at least 10x what they are currently selling. If, they could dial in the price point.
People who are at the lower end of the wage scale, are not going to buy these, they are just too expensive.
Easy To Use
As a school nurse I found this product easy to use and perfect for tiny noses. Nose bleeds happen with elementary students and I really like this product to aid in the treatment.
Not sure if these will fit or not.
Order late but fast tracked after inquiry.